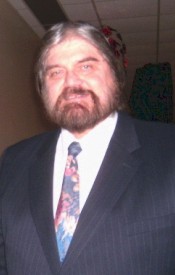 "God is not the author of confusion, but of Peace..."
1 Cor. 14:33

"A soft answer turns
away wrath but
grievous words stir
up anger."
Proverbs 15:1

"The fool hath said
in his heart, there
is no God."
Psalm 14:1

"I can do all things
through Christ who
strengthens me."
Philippians 4:13

"Submit yourselves
therefore to God.
Resist the devil,
and he will flee
from you."
James 4:7

Christian Life Resource Center
About Us
Christian Life Resource Center is the website of Rev. John Marinelli. He is an Ordained Minister. He is a graduate of Pompano Beach Senior High School, 1963 and Baptist Bible Institute, 1976. He is also A Bible Teacher, Christian Poet, Playwright and Song Writer. He is a Viet Nam Veteran serving in the US Navy 1965-1969.
Reverend Marinelli is a Christian Writer and published Author of The Art of Writing Christian Poetry, Rhyme Time, a children's story poem book and Pulpit Poems, a collection of short topically written poems for pastors.. He also has authored over 70 eBooks on a variety of Christian subjects.
He is also the Vice President of Have A Heart For companion Animals, Inc. an animal welfare education organization that operates as an Information & Referral Service (
www.haveaheart.us
)

Rev. Marinelli is the producer of The Johnny Mello Show, a fundraiser for Have A Heart that showcases 6-10 singers live in a Doo Wop, Country and Rock N Roll 3-hour Show. (
www.thejohnnymelloshow.com
)

Rev. Marinelli has spent over 35 years in Marketing and Advertising in multiple markets, both in Business-to-Business, Consumer and Retail. He is now retired and works as a consultant, helping Christian Business, Ministries and Book Authors with their promotional needs.

Rev. Marinelli holds fast to the following beliefs:
That God is a Triune God, Father, Son & Holy Spirit
That man is a sinner by nature and in need of a savior
That Jesus is the only Begotten Son of God and the only name by which man can be saved.
That there is no salvation without repentance and personal faith in Christ
That salvation is by grace and not of works
That Heaven & Hell are real places
That all Believers will appear before the Judgment Seat of Christ
That all the dead, both great and small will be judged at a great white thrown judgment
That Jesus was fully man and fully God in one body and is a portrait of the Believer who is filled with the Holy Spirit
That Jesus was crucified on a cross at Calvary, died, was buried and rose on the 3rd day, as the scriptures proclaim
That Jesus is now seated at the right hand of God as our Intercessor
That Jesus ascended into heaven and will return in like manor
That man is to walk in this world by Faith, in the Spirit and not in the flesh
That we, as Christians, are to resist the devil at every turn in life
That Christians have the keys to the kingdom and authority over evil spirits
That the gifts of the Spirit are in operation today helping God's children to make it through and as a testimony to the reality of Christ
That Christians ought to tithe to the local church and participate in good works, but not as a means of securing salvation.
That there are several baptisms including, water and Holy Spirit, all meant to edify the believer and the church at large
That believers will experience a bodily resurrection and a new spiritual body, suited for an eternal existence
That Christians should be sharing the Gospel with others and praying for the sick and the lost
That the Bible is the inspired Word of God and practical for instruction, correction and divine revelation in daily life
That Salvation is a finished work of God that needs no further additions
Other beliefs will be shared upon request
This website is designed to showcase Rev. Marinelli's Christian Poems, Musical Poetry and eBooks. They are all being offered Free for non-commercial use. It is also a channel through which Rev. Marinelli can minister to individuals, counsel churches and Christian businesses and teach the scriptures through selected articles and audio devotionals.
Rev. Marinelli can be reached by eMail at JohnMarinelli@embarqmail.com